To understand whether or not financial advisers are worth it, it's important to first understand what a financial adviser does.
The second step is to make sure you're choosing the right financial adviser for you.
Let's take a look at how you can make the right decisions to help you determine whether it's worth getting a financial adviser, or not.
Are Financial Advisers Worth It?
Financial advice from the right person will inevitably benefit you.
Think about it: a financial planner spends all day navigating superannuation, investment and tax rules. A quick glance at your age, income, expenses, assets and liabilities will provide them with a pretty good understanding of the position you are in and any opportunities available to you.
Just the way you are able to quickly assess a situation in your work role.
But, for a financial planner to do their job properly, they need to spend time getting to know you first. This is by far the most important part of their role.
The Role of a Good Financial Planner
A good financial planner will take time getting to know who you are, where you are, and where you want to be, financially. They will then determine how well you are progressing towards your objectives, based on your current strategy.
From there, discussions will revolve around how you are currently tracking and whether or not you might consider any changes to your financial objectives. For instance:
If you are comfortably on track:
Would you consider retiring sooner?
Would you consider spending more in retirement, or increasing any upcoming capital expenses (new car, travel, etc)?
Would you consider reducing the risk of your investments – providing greater certainty of outcome?
If you are not on track:
Would you consider working longer?
Would you consider spending less now, to have more in retirement?
Would you consider reducing your retirement income goals?
Would you consider increasing the risk of your investments, with the intention of increasing returns, even if this provides less certainty?
All of these discussions should be had prior to a financial adviser providing you with any formal advice or recommendations. Only then can a financial planner optimise your financial strategy, manage the risk associated with your plan and employ strategies that are suited to your needs and objectives.
Learn more: What Does a Financial Planner Actually Do? 
Is It Worth Paying for a Financial Adviser in Australia?
An important factor in determining whether it's worth getting a financial adviser is the cost of their service. But, as a rough rule of thumb, if you earn more than $60,000 per year OR have investments/superannuation of more than $200,000, then the benefits of obtaining financial advice will more than likely outweigh the costs.
In saying this, it is very important to not only understand a financial planner's fee, but it's just as important to understand how they are remunerated.
Learn more: Financial Advisor Fees
Financial Adviser Misconceptions
Some people have the misconception that you go to a financial planner because you want to know how to invest your money. And sure, this is one part of the process. But really, how your funds should be invested will be determined by what you are trying to achieve and your comfort level with risk. So, again, it comes back to the adviser understanding who you are and what your objectives are.
Ultimately, a financial planner's role is to provide a strategy and recommend investments that are going to give you a high probability of achieving your objectives. And, because your situation and goals are going to be different to Jenny and Paul next-door, your strategy and investments should be different to Jenny and Paul's. There is no one-size-fits-all retirement plan.
How Do I Know If Financial Advice Is Worth It For Me?
The best way to decide if financial advice is worth it is to pick up the phone and speak to a financial planner and ask them what they do, what their process is and what type of client they serve best. You'll soon tell whether obtaining personal advice is worth it. This small act can be done right now and costs nothing.
Alternatively…
Want to see how retirement planning works?
My team and I build retirement plans every single day. We focus solely on providing retirement planning advice to people aged between 50 – 70.
Let me take you behind the scenes to show you exactly how we build your retirement plan.
Discover More Content on SuperGuy: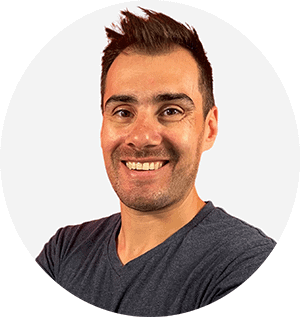 Hi, I hope you enjoyed reading this article.
If you want my team and I to help with your retirement planning, click here.
Thanks for stopping by - Chris