What age can I retire? It's a funny question, isn't it?
Retirement has a number of definitions in Australia. It could be referring to when you can access your super, or when you are eligible for the age pension, or when you can afford to stop working.
What does retirement mean to you?
Either way, you're in luck, because we're going to cover all the different ages you can retire.
What Age Can I Retire in Australia?
The age you can retire in Australia is the age you are when you have investments producing sufficient income to cover your living expenses, so that you do not need to earn an income by way of personal exertion.
You may have enough investments in your personal name, such as shares and investment properties providing you with dividends and rental income that can adequately cover your lifestyle expenses. Or, you may be fully or partially reliant on your superannuation balance or the Centrelink age pension to cover expenses throughout your retirement.
How to Maximise Your Super Without Paying a Financial Adviser
Download our 6-step checklist & take control of your super
What Is The Retirement Age in Australia?
If you have investments in your own name producing enough income to cover your expenses, then you can say adios to the boss at any age. There is no law in Australia forcing you to work longer than you need to.
If you think you might need to access your super in order to retire comfortably, you will first need to meet your superannuation preservation age and condition of release requirements.
Read: How Much Super Do I Need to Retire?
If you will need the Age Pension to supplement your income in retirement, you will need to attain Age Pension age before you become eligible.
Superannuation Preservation Age
Your superannuation preservation age is the first age that you become eligible to access your super in some form or another.
If you have reached your preservation age and are still working, you can access your super via a transition to retirement pension.
If you have reached your superannuation preservation and also met the superannuation definition of retirement, you can have full access to your super.
You can also have full access to your super if you are over age 65, regardless of whether you are still working or not.
Your superannuation preservation age is determined by your year and month of birth, as shown in the table below.
| Date of Birth | Preservation Age |
| --- | --- |
| Before 1 July 1960 | 55 |
| 1 July 1960 – 30 June 1961 | 56 |
| 1 July 1961 – 30 June 1962 | 57 |
| 1 July 1962 – 30 June 1963 | 58 |
| 1 July 1963 – 30 June 1964 | 59 |
| After 30 June 1964  | 60 |
Superannuation preservation ages are the same for both men and women.
There are two superannuation definitions of retirement:
Reached your preservation age and retired with no intention of returning to full-time or part-time work ever again
Had an employment arrangement come to an end after reaching age 60
By satisfying either of these conditions, you will have full access to your super.
Related article: How Much Super Do I Need To Retire At 60?
This video explains how you can access your super while you are still working:
Age Pension Retirement Age
To be eligible for the Centrelink Age Pension, you need to have first reached Age Pension age.
The Centrelink Age Pension is a means tested social security benefit payable to eligible Australians.
Age Pension age is based on your month and year of birth and is the same for both men and women, as follows:
| Date of Birth | Age Pension age |
| --- | --- |
| 1 July 1955 – 31 December 1956 (inclusive) | 66 years and 6 months |
| On or after 1 January 1957 | 67 years |
In order to qualify for Age Pension payments, you need to meet the general criteria, as well not exceed the income test or assets test thresholds. Your income and assets will be assessed against both tests and whichever one results in you receiving the lowest level of benefits will be the test that applies.
Compulsory Retirement Age in Australia
There is no compulsory retirement age in Australia. Australians are free to continue working as long as they like.
Continuing to work, however, does not restrict you from accessing your superannuation. You can access as much of your super as you like from age 65, or even sooner if you satisfy the retirement definition.
Average Retirement Age in Australia
The most recent Retirement and Retirement Intentions, Australia report produced by the Australian Bureau of Statistics (ABS) concluded that the average retirement age for people 45 years and over was 59.5 years old for men, 52.1 years old for women – giving an average overall retirement age of 55.4 years. It also found 40% of people over age 45 were retired.
Read: How Long Will My Money Last in Retirement?
Knowing when you can retire is one thing, but actually retiring can be daunting. There are a number of retirement planning strategies that can give you great confidence in planning and living out your retirement.
Our financial planning firm, Toro Wealth, specialises solely in helping 50 to 70 year-olds optimise their financial position in the lead up to retirement. If you're interested in learning more about our service and cost, click here.
Articles You Might Also Like: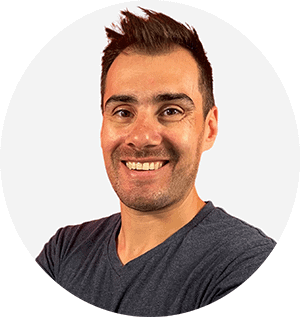 Hi, I hope you enjoyed reading this article.
If you want my team and I to help with your retirement planning, click here.
Thanks for stopping by - Chris