Your superannuation retirement age depends on two factors: your age and your employment status.
Basically, your superannuation retirement age will depend on when you were born, whether or not you are still working, any recent changes to your employment and your current age.
Let's take a look at a few examples, so that you can figure out your retirement age for superannuation purposes.
Superannuation Retirement Age
At the very least, you must have reached your superannuation preservation age before you are eligible to meet any definition of retirement for superannuation purposes.
The table below shows your preservation age.
| Date of Birth | Preservation Age |
| --- | --- |
| Before 1 July 1960 | 55 |
| 1 July 1960 – 30 June 1961 | 56 |
| 1 July 1961 – 30 June 1962 | 57 |
| 1 July 1962 – 30 June 1963 | 58 |
| 1 July 1963 – 30 June 1964 | 59 |
| After 30 June 1964  | 60 |
If you have reached your superannuation preservation age, you can use your super accumulation balance to start a transition to retirement (TTR) pension, even if you are still working.
The downside of a TTR pension is that you can only receive an income of between 4% and 10% of your account balance each financial year and, unlike tax-free earnings within the full pension phase, the investment earnings will be taxed in the same manner as an accumulation account – up to 15%. Also, TTR pension income under age 60 may be fully or partially assessed for income tax purposes.
So, what age can you get complete access to your super? How is the full superannuation retirement age calculated?
Related article: What To Do With My Superannuation at Retirement
Aged Between Preservation Age and Age 60
If you have reached your superannuation preservation age, but are still under age 60, you need to be retired, with no intention of returning to full-time or part-time work ever again.
Part-time is considered to be 10 hours+ per week on any given week (i.e. it is not calculated as an average over a month or a year).
So, if you are retired and do not intend on returning to work, then you have met one of the superannuation definitions of retirement and can have full access to your super. However, it is important to be mindful of any tax implications on withdrawals while under age 60 and how accessing your super may affect any social security entitlements.
Aged Between 60 and 64
If you are aged 60 or above, but under age 65, there are one of two definitions of retirement that you can satisfy in order to have full access to your super.
The first definition is the same as above – retiring from work with no intention of retiring to full-time or part-time work ever again.
The second definition is having an employment arrangement come to an end on or after attaining age 60. This could be finishing up with one job and starting a different one, or it could be stopping one of two jobs that you already have.
In any case, meeting either of these two superannuation conditions of release will allow you to have full access to your superannuation. And, again, consideration should be given to any tax or Centrelink implications.
Aged 65 and Above
It could be argued that age 65 is the official superannuation retirement age, because this is when you can have unrestricted access to your super, regardless of your employment status. Whether you are working casual, part-time, full-time, or not at all, simply attaining age 65 is considered a condition of release for superannuation purposes. This means you can withdraw your super at age 65 and keep working if you wish.
There you have it. That covers off on each of the superannuation retirement ages and has hopefully helped you understand the circumstances when you can have limited access to your super, or are eligible for full access to your super.
Watch Video When Can I Access My Super Tax Free? [2023 Guide]: 
It's important to bear in mind that withdrawing your super at any age can have tax and Centrelink implications. In most cases, withdrawals over age 60 will be tax-free and accessing your super over Age Pension age will result in your super being assessed in the same way had you not accessed it, but there are always exceptions.
Our financial planning firm, Toro Wealth, specialises solely in helping 50 to 70 year-olds optimise their financial position in the lead up to retirement. If you're interested in learning more about our service and cost, click here.
Discover More Content on SuperGuy: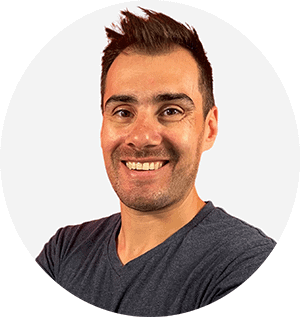 Hi, I hope you enjoyed reading this article.
If you want my team and I to help with your retirement planning, click here.
Thanks for stopping by - Chris