A condition of release might sound like a warden explaining your right of release from the slammer, but this article takes on a slightly less sinister context.
Don't get me wrong, we've all done things that we deserve to be locked up for, probably on multiple occasions. But let's not dwell on the past.
(kidding, by the way)
Enough with the jokes, in this article, we're going to learn all about superannuation conditions of release.
What Are Conditions of Release for Superannuation?
A superannuation condition of release is criteria that you satisfy to provide you with access to all or some of your superannuation balance.
Superannuation conditions of release may or may not have cashing restrictions.
How to Maximise Your Super Without Paying a Financial Adviser
Download our 6-step checklist & take control of your super
A cashing restriction can limit the amount of access you have to your super, or limit the way in which you access your super. That is, even though you might meet the definition of a superannuation condition of release, it's possible you might not have full, unrestricted access to your super until you meet a condition of release with no cashing restrictions.
Conditions of Release Super Age
There is no specific superannuation condition of release age. Some superannuation conditions of release do have ages associated with them, but many are circumstantial-based, rather than age-based. Most are a combination of both.
In saying that, the three most common ages that help people satisfy a superannuation condition of release are preservation age, age 60 and age 65.
Types of Superannuation Conditions of Release
The table below details the most common superannuation conditions of release for regulated superannuation funds and SMSFs:
| Condition of Release | Cashing Restriction |
| --- | --- |
| Retirement | Nil |
| Age 65 | Nil |
| Death | Nil  |
| Permanent Incapacity | Nil |
| Terminal Medical Condition | Nil |
| Attaining Preservation Age | Can be paid as a non-commutable pension (including TTR pension) or annuity. |
| Severe Financial Hardship | Between $1,000 - $10,000 as a one-off lump sum for each financial year severe financial hardship occurs |
A more comprehensive list of conditions of release can be found here.
Retirement Condition of Release
The retirement condition of release is met if you either:
Have reached your superannuation preservation age and are retired with no intention of returning to full-time or part-time (10 hours/week +) work ever again; OR
Had an employment arrangement come to an end after attaining age 60.
Death Condition of Release
Under the death condition of release, your total super balance is fully accessible if you pass away.
Your superannuation death benefits will be paid to your nominated beneficiaries, reversionary pension beneficiary or estate.
Permanent Incapacity Condition of Release
You have met the permanent capacity condition of release if the trustee of your super fund is satisfied that, due to mental or physical incapacity, you are unlikely to engage in gainful employment (including self-employment) for which you are reasonably qualified for by education, training or experience.
Terminal Medical Condition Condition of Release
A terminal medical condition definition is met if two registered medical practitioners have certified that, as a result of an injury or illness, you are likely to die within 24 months.
Further, one of the medical practitioners needs to be a specialist in the area that the injury or illness relates.
Preservation Age Condition of Release
Once you reach your superannuation preservation age, you have met a superannuation condition of release. However, there are cashing restrictions. Specifically, you are limited to accessing your super via a non-commutable income stream – the most common of which is a transition to retirement pension.
It is possible to commence a non-commutable income stream even if you are still working. If you have ceased work, you may have met the retirement condition of release definition, which has no cashing restrictions.
Severe Financial Hardship Condition of Release
You are able to access between $1,000 and $10,000 of your super balance in a single financial year if you have been in receipt of a Commonwealth income support payment for a continuous period of 26 weeks and you are unable to meet reasonable and immediate family living expenses.
Alternatively, you have unrestricted access to your super if you are aged 39 weeks past your preservation age, have been in receipt of Commonwealth income support payments for a cumulative period of 39 weeks after reaching your preservation age and are not employed on a full-time or part-time basis at the time of application.
Age 65 Condition of Release
If you have attained age 65, you have met a full superannuation condition of release with no cashing restrictions and therefore have unrestricted access to your super, regardless of your employment status.
Conditions for Early Release of Super
Early release of super can be interpreted as accessing your super before retirement. Some examples of early access to super include severe financial hardship, a terminal medical condition,  and permanent incapacity, to name a few.
Who is Eligible for Early Release of Super?
Anyone can be eligible for early release of super, provided they meet the criteria that allows them to access their super early.
How Long Does It Take to Get Early Release of Super?
The application you make with your superannuation provider to access some or all of your super will generally take around 2-3 weeks to process from start to finish. However, ultimately, this will be dependent on your specific superannuation provider and their processes.
Account Based Pension Conditions of Release
A condition of release that allows you to commence an account based pension is most commonly achieved by meeting the retirement definition or attaining age 65.
However, any condition of release that has no cashing restrictions will enable you to commence an account based pension. It is important to be mindful of any tax on super withdrawals, especially while under age 65.
How Long Does it Take to Approve Super Release?
Approval of super release usually takes around 2-3 weeks, depending on which superannuation provider you are with. If it is taking significantly longer than this, you should contact your superannuation provider to see what the hold-up is.
If you are still not content with the timeframes being taken, you should refer to the superannuation fund's complaints handling procedure.
What Should I Do If I Meet a Superannuation Condition of Release?
If you meet a superannuation condition of release it would be worth your while to consider personal financial advice. If you are nearing retirement, a specialist retirement planning adviser can optimise your position to maximise your super and minimise your tax in your final working months and years. Our financial planning firm, Toro Wealth, specialises solely in helping 50 to 70 year-olds optimise their financial position in the lead up to retirement. If you're interested in learning more about our service and cost, click here.
Discover More Content on SuperGuy: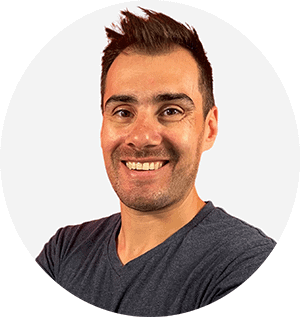 Hi, I hope you enjoyed reading this article.
If you want my team and I to help with your retirement planning, click here.
Thanks for stopping by - Chris