Retirement planning is the process of identifying your preferred retirement age, your retirement income needed and any capital expenditure requirements, then putting in place a plan to achieve it, so that you can live your desired retirement lifestyle. I mean, that's what it's all about, isn't it?
Your retirement plan may also include a provision for the intergenerational transfer of wealth.
How to Prepare for Retirement
Preparing for retirement is knowing when you want to retire and having confidence that your retirement plan will allow you to achieve your retirement goals. Ideally, preparing for retirement begins at least 10 years out from your retirement date. Commonly, though, preparing for retirement doesn't start until less than five-years from retirement.
It should come as no surprise that the earlier you begin to prepare for retirement, the higher chance you have of achieving your retirement goals and the more comfortable you will be in retirement.
Here are the steps you need to take to prepare for your retirement:
Outline Your Retirement Objectives
Detail your specific retirement goals, including:
At what age would you like to retire?
What will your annual lifestyle expenses be throughout retirement? And, until what age?
How much do you expect to spend on travel and holidays each year? And, until what age?
What capital expenses will you have in retirement (e.g. home renos, new car or caravan, gifts to children, etc.)?
Do you still have debt you need to pay off?
Are you anticipating the receipt of any inheritances
Is it important to you to leave an inheritance for your children or other financial legacies? If so, how much and to whom?
Read more: Retirement Goals Examples
Use a Retirement Planner Calculator
Use an Australian retirement calculator to see if your superannuation, investments and any social security payments are sufficient to achieve your retirement objectives. It is important to use an Australian retirement calculator because it will include tax rates, super rules and Centrelink benefits (e.g. Age Pension) that are applicable to you as an Australian.
Related Article: How Much Super do I Need to Retire?
Adjust Your Retirement Plan
Once you have outlined your goals and used a retirement calculator to see if you are on track or not, you will arrive at one of two conclusions:
Either;
You are on track to achieving your goals; or
You are not on track to achieving your goals.
Based on your projections, you might be happy to leave your retirement plan as is. Or, you may want to optimise or adjust your plan.
I call this pulling the levers.
You have four levers available to you, depending on whether you are on or off track. You can toggle with just one, or a little of each, it's up to you:
| Lever | Currently On Track | Currently Off Track |
| --- | --- | --- |
| Retirement Date | Retire Sooner | Retire Later |
| Retirement Income | Increase Desired Retirement Income | Decrease Desired Retirement Income |
| Risk Profile | Decrease Investment Risk (likely to decrease long-term investment returns; however decreases variance of expected returns, which can increase likelihood of achieving retirement goals) | Increase Investment Risk (likely to increase long-term returns; however increases variance of expected returns, which can decrease likelihood of achieving retirement goals) |
| Financial Legacy | Leave a greater inheritance to family / charities | Leave a lower inheritance to family / charities |
Have a play around with the levers until to reach an outcome that you are comfortable with.
Related article: How Long Will My Money Last in Retirement?
Do I Need Retirement Advice?
Retirement advice can come in varying forms. The type of retirement advice you are after is up to you.
Here are the different options:
Factual Retirement Information
Factual information relating to superannuation and retirement planning is readily available in Australia. You can access this information on various websites or from government organisations.
Factual information is basically the interpretation of superannuation and taxation laws, summarised in easy to read content. You can use this factual information to build your own retirement plan; however it can leave a lot of questions unanswered, because it may explain what you can and can't do, but it won't help you understand whether you should do it or not. That part is left to you.
Given the complexity of the superannuation and tax systems, and the fact that the rules are forever changing, relying on factual information to build your retirement plan incurs a high risk of falling foul of rules and regulation or, at the very least, not getting the most out of your retirement strategy.
Factual information is often free and can be provided by anyone, so care must be taken that the information comes from a credible source and is up-to-date.
General Retirement Advice
General retirement advice not only gives you the interpretation of superannuation and retirement planning rules, but also gives you examples of how you might consider building your own retirement plan, including general tax and investment strategies suited to your circumstances.
General advice can be utilised very effectively if you have reasonable financial literacy and prefer to be hands-on with your retirement plan. Obtaining general retirement advice can be well-suited to the DIY-style person who would like to be pointed in the right direction, but does not want to relinquish control of their overall retirement plan.
General retirement advice is often delivered by a financial services provider, a superannuation fund, or financial product provider and is usually low-cost or, in some cases, free.
Personal Retirement Advice
Personal financial retirement advice is advice received from a financial planner authorised under an Australian Financial Services Licence (AFSL). The financial planner will take into account your personal needs and circumstances and develop a retirement plan, including strategies and products, designed to achieve your retirement goals.
Theoretically, personal retirement advice should provide you with the highest probability of achieving your retirement goals, as you will be receiving recommendations from a specialist in this area.
Due to the highly-personal and specialised service received, this type of advice comes at a higher cost than general advice or factual information.
Our financial planning firm, Toro Wealth, specialises solely in helping 50 to 70 year olds optimise their financial position in the lead up to retirement. If you're interested in learning more about our service and cost, click here.
Articles You Might Also Like: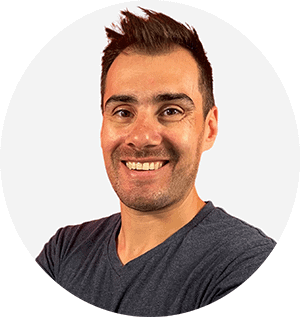 Hi, I hope you enjoyed reading this article.
If you want my team and I to help with your retirement planning, click here.
Thanks for stopping by - Chris