Financial advisers have had it too good for too long. If you're considering leaving your financial adviser, it's probably because your instinct is telling you that you should.
You've likely come to the realisation of late that you're paying all of these fees and all you're getting in return is an annual catch-up and a cup of coffee. Doesn't seem like a fair deal, does it?
I'm going to explain to you why advisers charge you such fees, why you shouldn't be paying them and how to leave your financial adviser.
Should I Leave My Financial Adviser?
Put it this way, if you're considering leaving your financial adviser, it's probably because you're not receiving value for the fees you're paying. You're just not getting bang-for-buck. And I can assure you that your financial adviser probably knows it, too!
You see, the most value that you will receive from a financial planner is in the first month of working with them. They will then convince you that you need them on an ongoing basis to "manage" your financial plan and investments. Now, here you are years later realising that's exactly what they're not doing!
In my opinion, paying ongoing fees to your financial adviser is the worst possible decision you can make with your money – unless you genuinely need guidance and advice from them on a very regular basis.
Now, it might seem like I'm being a little harsh on my industry, because there are good advisers out there who charge ongoing fees and provide a valuable ongoing service. But you're the one who is reading this article, which suggests to me that you don't have one of these advisers.
How To Leave Your Financial Adviser
There are four main steps involved in leaving your financial adviser. These include:
1. Inform You Financial Adviser
The best way to leave your financial adviser is to contact them either by phone or email and let them know that, while you have appreciated the service and advice you have received from them thus far, you are comfortable managing your own financial plan moving forward. A phone call is best if you have been with them for some time and have a good relationship with them. If you do not know your financial planner very well, or do not have a close relationship with them, then an email will suffice.
2. Cancel Fees Adviser Fees & Authorities
You should ask for any regular fees you are paying to cease immediately and ask them for instruction on what steps are required to take control of any investment funds you have under their management. You may also ask for any authorities that they have on your accounts to be removed.
To cancel your financial adviser fees, you can either request your financial adviser to cancel the fees for you, contact the superannuation or investment platform that your fees are being deducted from and ask them to stop the fees, or contact your bank/credit card provider and ask for any direct debits or automatic payments to stop, if that's where your fees are being paid from.
3. Get Copies of all SOAs & Portfolio Statements
Your adviser will have records of all of the Statement of Advice documents that were prepared for you. They are required to provide these to you upon request at no cost. It would be advisable to request digital copies of these, as well as current statements for any investment accounts under their management.
4. Consider How You Will Manage Your Own Super Investments
Unless you are an absolute investment guru, which is unlikely, you probably want to be simplifying your portfolios as much as possible. The good thing is, complex portfolios doesn't mean better returns – simple, passive portfolios are often more effective. You might even choose to transfer your super to an industry fund and choose one of their basic pre-mixed options. There's nothing wrong with that.
To do all of this, you should consider paying for one-off advice from another adviser to set you up with an easy-to-manage approach.
A good adviser will respect your decision and assist you with the break-up process. But this will not always be the case. If your financial adviser is making it difficult to leave them, you should ask them for their complaints handling procedure, which is a documented process that all licensed financial advisers must have and be able to produce upon request.
Now that you know how to leave your financial adviser, the next thing to consider is whether you should be getting rid of them at all.
Related Article: Are Financial Advisers Worth It?
The Number One Thing Stopping You Leaving Your Adviser
The number one reason why people are hesitant to cancel their financial planner is that they think their portfolio will fall apart the day after they leave. This is almost comical, yet not surprising. You've probably been conditioned by your financial adviser that you need them to manage your super and investments for you.
In reality, your financial planner probably checks on your investments once, maybe twice, each year. In this modern world, most portfolios are invested in a templated portfolio with specific allocations and automatically rebalanced back to the target allocations periodically.
If you have a financial planner, there's a very good chance you also have a sound, well-diversified superannuation and investment portfolio, so it will not fall apart the day you leave your financial adviser. All you need now is a financial planner that charges a one-off fee for advice every few years or so to keep you on track. You don't need to be paying fees every single month.
Related Article: Do I Need a Financial Adviser to Manage My Super?
How To Find a New Adviser (…if you want to)
One-off financial advice can be provided from any licensed financial planner. Generally, financial planners will provide you with advice on the expectation that you also engage their ongoing service. So, you need to make it clear from the start that you are only seeking one-off advice for a one-time cost.
Our financial planning firm, Toro Wealth, specialises solely in helping 50 to 70 year-olds optimise their financial position in the lead up to retirement. If you're interested in learning more about our service and cost, click here.
‌Frequently Asked Questions
Here are some frequently asked questions relating to how to leave your financial adviser.
How to Get a Good Financial Planner?
The way to get a good financial planner is to ensure they meet the MISE criteria. The MISE criteria requires a good financial planner to have a Moral fee structure (no ongoing fees and no commissions); provide Independent advice (no association with a super fund or financial product provider); has Specialisation in the area of advice you are looking for (retirement planning, wealth creation, aged care, etc.) and be well Educated and experienced with relevant industry degrees and qualifications, as well as at least 10 years' specialised experience in their financial planning field.
Related Article: What Does a Financial Adviser Do?
How Often Should My Financial Planner Contact Me?
Your financial planner should contact you at least every three months if you are paying ongoing monthly fees. This should include at least two formal meetings each year, as well touching base with you every other month to review any changes in your situation or determine how any legislative changes or amendments to rules might impact you.
Ideally, though, you should have a financial planner who does not charge any ongoing fees; in which case you can simply contact your financial planner if and when you need any updated advice and only pay for advice when you need it.
What are the Disadvantages of Having a Financial Adviser?
The disadvantage of having a financial adviser is that you are not receiving advice that is commensurate with the fee being paid. Such a disadvantage is more likely to occur if you are paying ongoing monthly fees, because the likelihood of receiving valuable advice every single month is low.
You can significantly reduce (or even eliminate) this disadvantage if you have a financial adviser who charges a one-off fee for advice and does not charge any ongoing fees, because you will only be paying them when you need advice.
Related Article: Financial Adviser Costs
How Do You Tell Your Financial Adviser You Are Changing Advisers?
The best way to tell your financial adviser you are changing advisers is to either email them or phone them to let them know that you will be seeking advice elsewhere and that you would like them to cancel any advice fees being deducted from your bank account or portfolio, effective immediately. It's as simple as that. However, if your advice fees are being deducted from your investment or superannuation portfolio that is under the management of the financial adviser that you wish to leave, you can contact the account provider and ask them to stop any advice fees being deducted, or ask your new adviser to do this on your behalf.
How Often Do People Switch Financial Advisers?
Most people switch advisers as often as they need to before they find one that is suited to them and their needs. You should find yourself a financial adviser that specialises solely in the area of advice you are looking for. In my opinion, you should be wary of an adviser that specialises in too many areas and age groups, or one who charges high or recurring fees.
Articles You Might Also Like:
Sources
FAAA Professional Code – Financial Advice Association Australia 2023, Financial Advice Association Australia, viewed 15 August 2023, <https://faaa.au/faaa-professional-code/>.
FAQs: Ongoing fee arrangements | ASIC 2022, Asic.gov.au, viewed 15 August 2023, <https://asic.gov.au/regulatory-resources/financial-services/giving-financial-product-advice/fees/faqs-ongoing-fee-arrangements/>.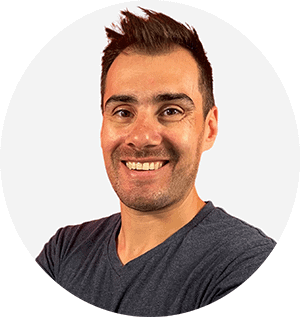 Hi, I hope you enjoyed reading this article.
If you want my team and I to help with your retirement planning, click here.
Thanks for stopping by - Chris