It's hard-yards trying to get reliable information about how much financial planners charge. Why is that?
Well, there's three main reasons why you might be unable to determine what a financial adviser costs. I'm going to explain these reasons, as well as provide you with the average cost of a financial adviser, so that you can determine whether it's worth paying for advice.
Financial Advice Fees & Costs Explained
Financial planning costs can be wide and varied depending on the type of advice you are after, the scope of advice and the form in which an adviser charges their fees.
You will often run into a brick-wall trying to extract advice fees from a financial planner over the phone or via email. And don't even bother sourcing expectant fees from an online forum – they're usually way-off the mark.
Instead, settle-in, grab a cuppa and let me give you a run-down of how Australian financial advisers charge and why it can often be difficult to get a straight answer.
Average Financial Adviser Fees
There are three main fees that a financial planner charges. Here is an outline of the types of services provided and the average advice fees associated.
How to Maximise Your Super Without Paying a Financial Adviser
Download our 6-step checklist & take control of your super
Initial Consultation Fee
Like most professionals, a financial planner will generally offer a complimentary initial consultation which will last around 30 mins – 1 hour. The purpose of this is to understand the type of advice you are looking for and to see if there is a benefit to you in paying for financial advice.
If it appears to be beneficial to work together, the financial planner will provide you with a cost of their advice based on the scope of advice to be provided to you.
Cost of Initial Consultation: $0 (generally)
See our advice process and book a complimentary appointment here.
Initial Advice Fee
This is a fee you will be charged the first time you engage the services of a financial planner.
In order to provide you with personal financial advice, the financial planner will need to spend time understanding your current financial position and your short, medium and long-term objectives.
The financial planner will then prepare a Statement of Advice, which is a legal document that includes all strategic and product recommendations designed to achieve your objectives. This Statement of Advice will then be presented and explained to you. You then have the option of implementing the recommendations.
Approximate Cost: $2,000 – $7,000
The actual cost is based on the complexity of your situation and the scope of advice you are receiving (i.e. comprehensive holistic advice, advice limited to investments, SMSF, etc.). 
Advice Implementation Fee
If you decide to implement all or some of the recommendations provided in the Statement of Advice, a financial planner may charge for implementing this for you on your behalf, including completing all required paperwork, submitting documentation and ensuring the advice is implemented in the correct chronological order and relevant timeframes.
Approximate Cost: $500 – $2,000
Some financial planner's may bulk the implementation fee in with the Initial Advice Fee.
Ongoing Advice Costs
Once the Statement of Advice has been presented and implemented, you may decide to engage the financial planner's services on an ongoing basis. The reason for this is because inevitable changes to your circumstances, objectives or the economy may alter your intended target goals, push you off track, or present opportunities to further optimise your strategy.
Under an ongoing service agreement, a financial planner will review your situation at least once per year, to see if any changes have occurred or if anything can be done to further improve your financial situation. This agreement usually provides you with unlimited email and phone contact with your financial planner throughout the year.
Approximate Cost: $2,000 – $10,000 p.a.
The actual cost is based on the complexity of your situation and the scope of advice you are receiving (i.e. comprehensive holistic advice, advice limited to investments, SMSF, etc.). 
Why Won't a Financial Adviser Tell Me Their Costs?
There's three main reasons why it can be difficult to obtain a costing for financial advice. These reasons are context, scope and complexity.
Context
Most people don't completely understand what a financial planner actually does. So telling a potential client the cost of financial advice has no context. Therefore the potential client is unlikely to see the value. The financial planner knows this and wants the opportunity to explain what service they provide and how they operate before outlining the costs.
Most financial planners will generally offer a complimentary initial consultation to understand the type of advice you are looking for and how they may be able to assist. This is usually a no-obligation appointment and it's okay for you to end the appointment with a 'no thanks' – around 50% of people will not proceed after this meeting.
If I were you, I would take this complimentary meeting with both hands and treat it as an interview process to understand how the adviser can help you. At the very least you will learn how the process works and it is by no means awkward if you politely decline advice.
Scope of Advice
The scope of advice (i.e. areas of advice you would like help with) will determine what the fees will be. For example, if you were only after basic advice on how to invest $100,000, the price will naturally be lower compared to more holistic advice around investments, superannuation, debt management, insurances, cashflow, estate planning, etc.
Without discussing your needs first, how is a financial planner expected to explain their pricing to you?
Complexity
The level of complexity associated with the advice to be provided will also influence how much a financial planner charges. For example, if you are a single person with $200,000 in super and $10,000 in a bank account on a salary of $70,000 p.a. with no other income or assets, then your fees are obviously going to be lower than if you had $2M in a SMSF, hold investments in a family trust, run a small business and are twice-married living under the same roof as both of your mother-in-laws.
Complexity results in more work, which in-turn means higher fees.
Hopefully, this provides a bit of an insight into a financial planner's reluctance to provide you with a quote when you send them an email simply asking "what are your fees?".
Despite these variables influencing the cost of advice, let's take a look at the average financial adviser fees and the services they provide.
Is Financial Advice Worth It?
The role of a financial planner is to determine your goals and objectives and put in place a plan that has a high probability of achieving those objectives.
Working with a financial planner is expected to significantly increase the likelihood of achieving your objectives compared to if you were to try and achieve them alone.
The cost of advice provided by a financial planner will usually pay for itself in terms of:
providing you with a roadmap towards meeting each of your goals;
improved investment returns aligned with your objectives (significantly reducing the risk of you not achieving your goals);
maximising tax-effective strategies applicable to your situation; and/or
stopping you from making costly financial mistakes.
Getting advice from the right person will undoubtedly be worth it.
However, to make sure you're getting good value, I would suggest steering clear of advisers who:
charge ongoing advice fees;
charge fees based on a percentage of how much you have invested; and
accept commissions from insurance or investment providers.
Instead, stick to fee-for-service advice, so that you know exactly how much you are paying and the precise service you will receive for it.
Your Best Option: Fee for Service Advice
In my opinion, you should seek advice from a financial planner who will provide you with one-off financial advice for a one-off fee; and then check in with you each year to see if you require any updated advice, at your discretion. Sounds simple, yet effective, doesn't it?
Our advice team is truly independent and specialises in providing affordable retirement planning advice to people aged 50 – 70. We charge a one-off fixed fee for advice, do not accept any commissions and never charge you any ongoing fees.
We pride ourselves on spending time understanding your unique goals before providing you with personal advice specific to your needs. Learn more about our advice process here.
Discover More Content on SuperGuy: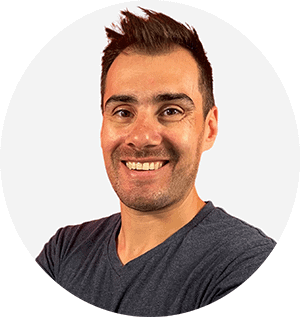 Hi, I hope you enjoyed reading this article.
If you want my team and I to help with your retirement planning, click here.
Thanks for stopping by - Chris